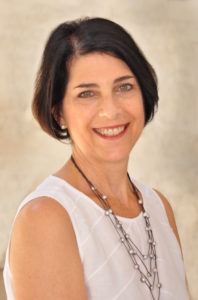 Deb Seidman has over 25 years experience as a consultant and internal HR manager in global organizations. She is valued for her ability to partner effectively with business leaders to develop practical solutions that improve business performance. She brings extensive experience in organizational change management, group facilitation, organization design, executive and leadership development, and HR process improvement. Her expertise includes performance management, talent management, and team effectiveness.
Deb's work with clients includes: leadership team alignment, organization design and change implementation, executive coaching, designing and implementing succession planning, talent management, and performance management processes, and developing and delivering customized leadership development programs.  She facilitates off-sites, business meetings, and workshops that enable teams to drive change, improve processes, identify business growth opportunities, and establish more effective collaborative practices. Deb partners with her clients to look holistically at business challenges, define a strategy, develop and then implement practical solutions.
Deb has been a consultant with the Korn Consulting Group and Organization Resources Counselors, Inc. For over 18 years at JPMorgan Chase –in both the Investment Bank and Retail businesses- Deb served in several roles including VP of Leadership and Organization Development in JPMC's Retail Services and in its Investment Bank, VP of Performance Management for JP Morgan, and Senior HR Business Partner roles for Technology and Global Credit divisions. Prior to joining JP Morgan, Deb worked for the International Labour Office, a specialized agency of the UN, in Geneva, Switzerland.
She is an IAF Certified TM Professional Facilitator and is also certified to deliver and interpret the Myers-Briggs Type Indicator (MBTI), the Hogan Personality Inventory, Development Survey, and Motives, Values, Preferences Inventory, and the LEA 360.
Deb holds an M.A. from New York University in Politics with a concentration in International Politics and Business and a B. S. from Cornell University in Industrial and Labor Relations.
Green Silk Associates is certified as a Woman-owned Business by New York City's Department of Small Business Services and by New York State.